So, you managed to read through all the compliance mandates that are required for the industry you are in. And, during the mandatory consultation you had with your company's IT security expert and network manager you came to an agreement on which logs to collect and carefully selected their final destination. Which — in most cases — is usually some kind of analytics system or SIEM technology where log data can be analyzed and stored based on your business requirements. Great! The future looks bright, but one question still remains to be answered. How are the logs going to get there?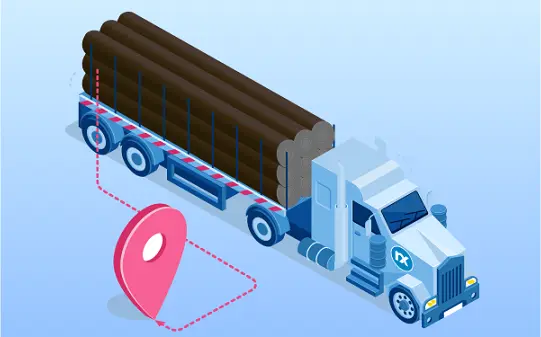 Well, the answer seems obvious. There's really no other practical way, except by sending them over the network. Although the answer is correct, it's easier said than done. There are a few things to consider, such as the volume of data, which protocols to use, and of course security, for sending sensitive data over the network. Secure transport of data becomes exponentially important if logs need to leave your company's internal network to be sent over public channels in order to get them into a cloud-based SIEM, which is often the case.
Fortunately, NXLog already comes with a complete set of software tools to match your industry's specific logging needs. Whether your concern is security, size, flexibility, or any other requirement you might have regarding your logs, its modular design and scalable, distributed logging architecture can meet the requirements of almost any scenario. In this post, we'll take a look at some of the most popular use cases.
Log forwarding with TCP

Log forwarding with UDP

Log forwarding with SSL

Log forwarding with HTTP(s)

Log forwarding with Kafka

Forwarding logs to Azure Sentinel

Forwarding compressed logs
This is only a short list compared to the multitude of options NXLog offers for forwarding log data from one point to another. Its rich feature set is one of the main reasons why many companies continue to choose NXLog as their log collection software of preference.