With open war in Europe for the first time since 1945, nations across the continent have been busy shoring up their information security defenses. The European Union is stepping up to the plate, releasing a Cyber Defence Policy to, in its words, "boost EU cyber defence capabilities and strengthen coordination and cooperation between the military and civilian cyber communities."
However, bolstering cyber defenses across a collection of countries, home to 450 million people and spanning four million square kilometers, is no easy feat.
The growing specter of cyberwarfare
Cyberwarfare is not a new development. The origins of the term date back to sci-fi novels of the late 1980s and scientific papers of the early 1990s. What some call the first 'cyberweapon' was deployed in 2010. Named Stuxnet, it is widely thought to have been a collaborative effort between the governments of the United States and Israel (although neither country has admitted responsibility). Stuxnet was a package of malicious software designed to target Programmable Logic Controllers in Iranian nuclear centrifuges. It was created at a time when Iran was increasing its enriched nuclear fuel in purported preparation for building nuclear weapons.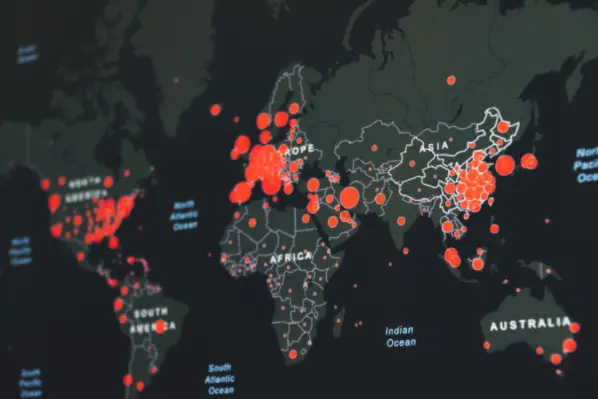 Other countries followed Stuxnet with cyberweapons of their own. Most notably, North Korea and Russia were traced to the WannaCry and NotPetya malware, respectively. In 2017, WannaCry spread around the globe, infecting over 200,000 systems in what was described as an "unprecedented" attack. It affected much of the UK's National Health Service, resulting in thousands of treatments being postponed nationwide.
Later that year, NotPetya was launched, primarily targeting Ukrainian banks and governmental institutions in a politically-motivated attack. It knocked out radiation monitoring systems at Chornobyl and disrupted global operations at the world's largest shipping company, Maersk. As a stark reminder that once a cyberweapon is launched the results can be unpredictable, Russian businesses were affected by NotPetya almost as badly as Ukrainian ones.
A defining feature of cyberweapon development has been its close ties with global politics. The US government even contends that cyberattacks are a justification for nuclear war. What's more, the spillover of cyberattacks outside a battlefield increases the risk of collateral damage enormously—​it's unlikely that missiles will accidentally impact a country on the other side of the planet, but cyberweapons, by their very nature, are freed from this constraint.
Although Europe has seen cyberwarfare tactics utilized for decades, analysts argue that the Russia-Ukraine War is the first time the cyber military domain (the fifth domain after ground, sea, air, and space) has seen action in a true, nation-versus-nation war. The EU Cyber Defence Policy is a response to this new era.
EU Cyber Defence Policy
On November 10th, in response to the growing threat and number of cyberattacks, the European Union announced its Cyber Defence Policy. The policy is said to "enhance cooperation and investments in cyber defence to better protect, detect, deter, and defend against a growing number of cyber-attacks."
"Cyberspace has no borders." the bloc continues. "Recent cyber-attacks on energy networks, transport infrastructure and space assets show the risks that they pose to both civilian and military actors."
Four pillars of action are stated in the policy.
Act together for a stronger EU cyber defence

Secure the EU defence ecosystem

Invest in cyber defence capabilities

Partner to address common challenges
Through these themes, the EU hopes to secure critical infrastructure, public and private data, and free and open access to the internet for its citizens in an increasingly contested cyberspace.
The Russia-Ukraine War has, of course, played a very real part in the development of this policy. NATO countries have already been providing Ukraine with military assistance in fending off cyberattacks. With this policy, the EU is reinforcing its commitment to a collaborative effort to defend information assets within its own territory.
With the first malware-attributed death confirmed recently in Germany, and the rate of cyberattacks only ever increasing, the risk of catastrophic infrastructure damage, disrupted financial systems, and loss of life is becoming more and more likely.
NXLog Enterprise Edition helps protect critical national infrastructure, and governmental and military information assets in some of the most demanding arenas around the world.