Seven reasons to use NXLog with Google Chronicle
NXLog Enterprise Edition is the ultimate log collection solution for Google Chronicle. Cut SIEM licensing costs and remove the unnecessary data your organization collects
NXLog Enterprise Edition natively integrates with Chronicle and we're proud to be a Google-recommended log collection solution. Our Chronicle module securely sends events to the Chronicle Ingestion API, automatically transforming them into the custom format.
With NXLog Enterprise Edition, you can collect and send log data that isn't easily captured by other solutions.We also support over 100 operating system versions, including Windows, macOS, and most major Linux distributions.
Filter unnecessary and unwanted logs, so you only pay for the data you need. Optimize your network performance by sending events in batches, lowering your data transmission overhead.
If you're already using Google's Chronicle Forwarder, you can easily integrate NXLog Enterprise Edition into your existing environment.
And you can do all this with just a few simple and easy configuration steps.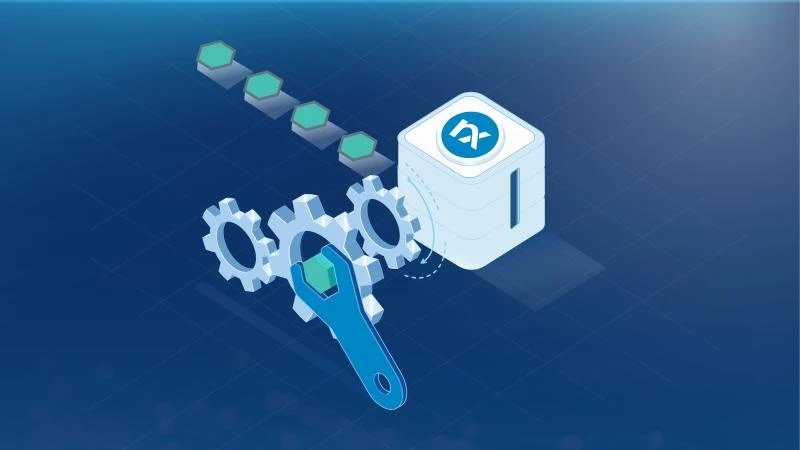 Reduce the cost of Google Chronicle
It might seem backward, but by using NXLog Enterprise Edition, you actually save money on your Google Chronicle licensing costs. You may ask yourself how that is possible. With the current SIEM pricing model of charging for network throughput, storage, or even computation resource, any unnecessary data that you send costs you money. NXLog Enterprise Edition reduces unnecessary data, meaning that you're only charged for what you need, rather than what Google Chronicle thinks you need.
Only collect the data you need
Drowning in logs? Be in command of your data—​pick and choose which logs to keep and which logs to discard the moment they're generated. Get rid of duplicate data, unused fields, and unnecessary events. Your IT team will thank you.
Configure once, deploy anywhere
Our easily-understood configuration language allows NXLog Enterprise Edition agents to be configured quickly, and deployment is straightforward—​just copy a simple configuration file. We support over 150 operating system versions, both bleeding edge and niche, and speak the language of every major log format. And with our management platform, NXLog Manager, you can configure, deploy, and manage agents across your infrastructure, reducing the dependence on additional third-party infrastructure management tools.
Performant, optimized, and scalable
Many logging companies nowadays are bashing agent-based log collection as inefficient and old-school. Instead, these companies offer various flavors of the same, bland, agent-less log collection solution. While agent-less log collection has its niche, we believe that for the vast majority of use cases, sophisticated agent-based log collection with NXLog Enterprise Edition is the optimal choice.
Our agent has a low memory footprint, working in the background to efficiently process and forward your logs. Transmit logs in batches, significantly decreasing network throughput and the associated costs. We also support clustering and fault tolerance, allowing NXLog Enterprise Edition to scale to meet the demands of organizations with hundreds of thousands of agents or more, as our customers can attest.
Flexible implementation
Having said that, you can also run NXLog Enterprise Edition in agent-less mode. We know there are good reasons for doing so; specialized systems, regulatory controls, and integration with legacy devices. We offer the flexibility to collect your logs any way you need, including by integrating with an existing Google Chronicle Forwarder.
Security-conscious design
We know exactly what kind of data is being transmitted in logs. Our customers range from major banks and insurance companies to armed forces, industrial control and critical infrastructure providers to governments—​we've seen it all.
Knowing this, we've designed our products with security in mind. Encrypting logs in transit is a given. But, did you know that by centralizing your logs, you can stop an attacker from covering their tracks, affording your organization complete visibility into security breaches? Another interesting feature is the ability to redact Personally Identifiable Information from logs directly at the source so that the information is never released.
Customize your log management process to meet your own security requirements, and ensure you remain compliant with the regulations you are bound to.
Recommended by Google
NXLog Enterprise Edition is Google's recommended solution for sending logs to Google Chronicle, providing comprehensive guides in their documentation. In part, it's because we natively integrate with Chronicle's Ingestion API. But, we've also proven countless times that our solution works in some of the most demanding security environments around. If Google trusts us with collecting and transmitting your log data, why shouldn't you?
If you like what you hear and you want to learn more about using NXLog Enterprise Edition with Google Chronicle, get in touch today.