A Kiwi Syslog Server alternative
Discover a superior replacement for Kiwi Syslog Server
NXLog Enterprise Edition
Integrates with any SIEM including Solarwinds Loggly
Outstanding log collection capabilities from Windows, Linux, macOS, and more
Fast, secure, and reliable
NXLog offers a single, fully-featured log collection solution and is a perfect replacement for Kiwi Syslog Server.
Centralized log management for all
Kiwi Syslog Server can only handle syslog messages, SNMP traps, and Windows Event Logs. On the other hand, NXLog is a centralized log collection solution that can collect any type of log from practically any system or source. NXLog can also act as a relay, forwarding logs to your SIEM or log analytics solution.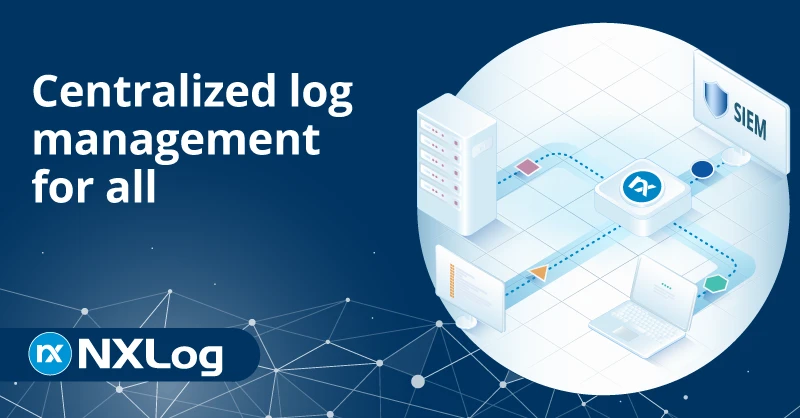 The ultimate Windows log collector
Kiwi Syslog Server requires you to install the SolarWinds Event Log Forwarder on all your Windows sources to convert Windows events to syslog format. With NXLog, you can forward logs directly to your SIEM without requiring an intermediate agent. NXLog's native Windows modules enable you to easily collect, filter, and normalize your Windows logs.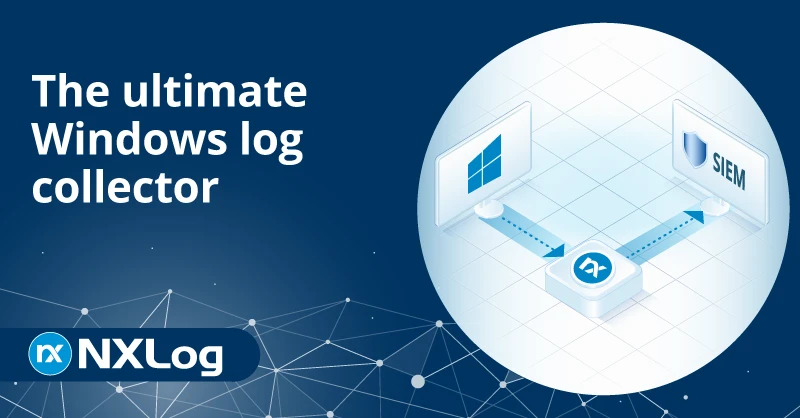 All-in-one SNMP trap solution
NXLog can parse SNMP v1, v2c, and v3 trap messages and includes USM support for authenticating and encrypting SNMP v3 packets. NXLog knows how to parse SNMP traps and normalize fields to a standard schema, eliminating the need for processing logs with external tools.
Meet compliance mandates
NXLog helps you meet all the common compliance mandates through data encryption, compression, file integrity monitoring, and log filtering. In addition, NXLog is a single log collection solution for all your log collection requirements, facilitating configuration and management of your log sources, ultimately helping you reduce the complexity of complying with various mandates.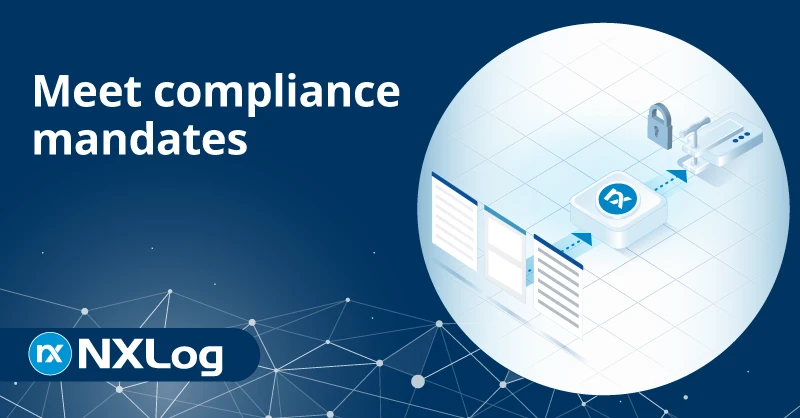 Reliability and efficiency
A lightweight agent with a low memory footprint
Blazingly fast and scalable, with enterprise-grade EPS rate
Failover support, message buffering, and memory and disk-based queues
Compression and security
Encrypted data transfer with TLS/SSL
Compression over the wire to reduce network bandwidth
Protection of data at rest
ICS/SCADA support
Dedicated module for capturing network traffic
Specialized parsing for ICS protocols, including MODBUS, PROFINET, and BACNET
Supports top vendors such as Schneider Electric, Siemens, and Yokogawa